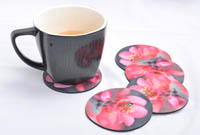 Weather is really warming up to top temperatures so nothing should hold you back from guzzling a refreshing chilled drink. With the soaring heat around us, you'll need to knock back a few beverages to keep you cool inside.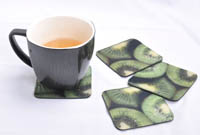 To prevent the condensation from dripping onto the table surface, make a set of 4 personalized photo drinks coasters.
For a bargain offer price of $2.99 with free shipping, you can create your set drinks accessories that can be individually designed to your liking.
Offer applicable to all shapes including square, round and heart-shaped.


http://www.artscow.com/photo-gifts/summer-coaster-sale





TIP: coupon code only applies to single drink coasters. If you want a pack of 4 identical coasters, please set quantity to 4.