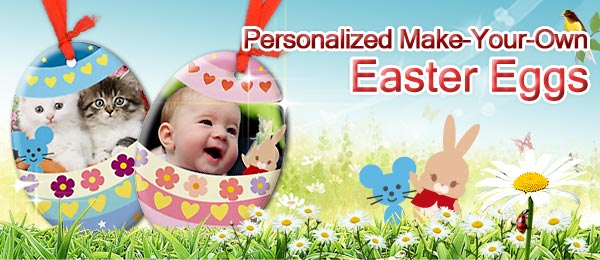 Easter is just a month away and while the celebration of the arrival of new life in the Spring season is upon us, we are putting our range of photo ornaments on sale. Brighten your home and garden with our oval-shaped ornaments and create dummy eggs to make the treasure hunt even more fun.

Ideal for making Easter egg paintings, these can also be used as wall décor. Today's promotion has ornaments (all shapes included) put on sale for $2.99* (and $1.99/each thereafter) with free shipping.
Save money and be a happy bunny.
http://www.artscow.com/photo-gifts/one-side-ornament


*initial purchase $2.99 and $1.99/each thereafter. Offer applicable to single-sided ornaments only.