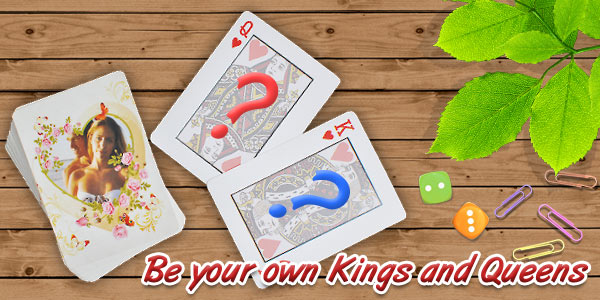 Dear Jessica,




Ever dreamt of owning your kingdom? Unfortunately we're not able to turn this into a reality yet, but we've come up with a close alternative in the form of personalized photo playing cards.

You can now become your own kings and queens on a set of self-designed photo playing cards. Starting from just $5.99*/each with free shipping included, here's a chance for all poker enthusiasts to infuse their fun and creative side onto their beloved deck.

Personalized photo playing card - Never be the Joker of pack for sure. http://www.artscow.com/photo-gifts/playing-cards



*$5.99 applies to single design playing cards only. Code can also be applied to 54 designs playing cards and multi-purpose cards for offer prices of $7.99 and $9.99 respectively.