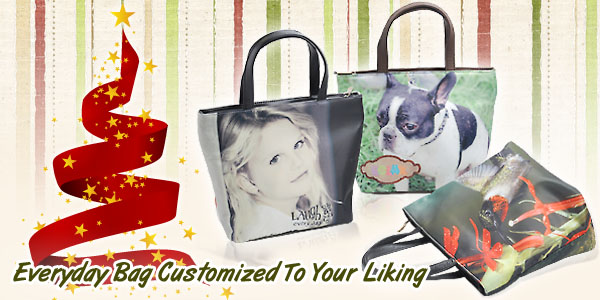 Dear Jessica ,



Handbags and glad rags are key essentials for modern ladies in any given environment. With our ever growing business and social schedules, we need accessories to compliment our outfits and thanks to our research and development team, we are proud to give you our photo bucket bag.

The shape and interior of this bag is designed to suit your everyday needs. With a zippered closure on top and separate compartments within, this bag can be freely customized to your desire with photos, designs and text. ?



Starting from just $11.99*, with free shipping, use your imagination and create yours now.
http://www.artscow.com/photo-gifts/Photo-Bag/Bucket-Bag-411

Become a fan on Facebook to enjoy a further discount on this deal. (makes it 9.99 with free shipping, I am all over this one!)
http://www.facebook.com/ArtsCow?v=app_11007063052

*initial bag costs $11.99 and $18.99/each thereafter.

This is also amazing. Arts cow is great but shipping can be high. This is a great coupon!