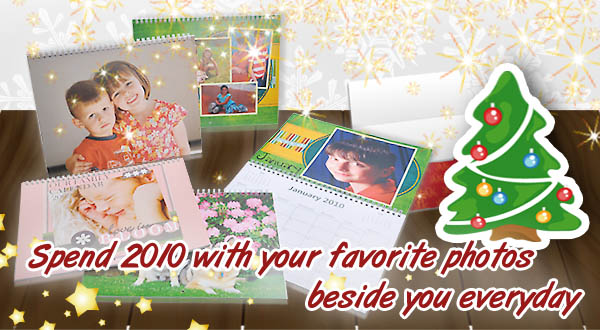 Start each day in a positive mood with our 2010 photo calendars. Imagine waking up on the dreaded Monday mornings and looking at your family pictures to give you a much needed energy boost. Or perhaps hang your calendar in the office to inspire you during the busy and tough times at work.

Priced at only $4.99*, free shipping included, we are offering you the charitable chance to print your family photos on this customized calendar. What's more, you can now personalize it by labeling your special occasions (birthdays/anniversaries etc) onto your calendar.


Start making your calendar here.
http://www.artscow.com/photo-gifts/Calendar/Photo-Calendar-11-x-8-5-12-Months-316